ABOUT A-1 | We offer superior striping and painting services throughout Oregon since 1972.
SERVING SALEM, OREGON & THE WILLAMETTE VALLEY
A-1 Straight Line Striping is a locally owned and operated company, providing exceptional striping and painting services in the Willamette Valley and beyond. We're licensed, bonded, and insured. Our Oregon Construction Contractor's Board number is CCB #241483.
We provide everything needed to maintain parking lots and outside traffic safety and signage. Whether you need parking lot (re)striping, new construction layout, or wheel stops, speed bumps or bollards installed, we have the equipment and ability to successfully complete your project with the highest levels of professionalism and quality.
We also ensure that your project is completed with the least impact on your customers and employees. You can trust that we will take every measure possible to find the solution that will work for you.
At A-1 Straight Line Striping, our mission is to provide superior striping and painting solutions and develop a profitable, disciplined culture of safety, service, and trust.
As such, we value:
Safety
Ethics
Respect
Winning Attitude
Communication
Teamwork
Initiative
Accountability
Trust
It is the policy of A-1 to provide our Code of Ethics and Business Conduct, which serves as a guide to proper business conduct for all employees. We expect all employees to observe the highest standards of ethics and integrity in their conduct. This means following a Code of ethical behavior that includes the following:
We are honest and ethical in all our business dealings, starting with how we treat one another.
Keep our promises and admit our mistakes.
Act with honesty, integrity and ethical conduct, including the ethical handling of actual or apparent conflicts of interest between personal and professional relationships.
Comply with applicable rules and regulations of federal, state, provincial and local governments, and other appropriate private and public regulatory agencies.
Act in good faith, responsibly, with due care, competence and diligence, without misrepresenting facts or allowing one's independent judgment to be subordinated.
Maintain the confidentiality of information obtained in the course of one's work except when authorized or otherwise legally obligated to disclose.
Ensure that confidential information acquired in the course of one's work is not used for personal advantage.
Proactively promote and be an example of ethical behavior among peers, in the work environment and in the community.
Achieve accountability of and control over all assets and resources engaged or entrusted in the course of one's work.
Any violations of the Code may result in disciplinary action, up to and including immediate termination.
Since 1972, we've served customers with striping and painting services in Salem, Oregon and the entire Willamette Valley. If you have questions regarding service in your area, please call us at (503) 364-0652.
OREGON
Albany, OR & Linn County
Beaverton, OR & Washington County
Corvallis, OR & Benton County
Eugene, OR & Lane County
McMinnville, OR & Yamhill County
Oregon City, OR & Clackamas County
Portland, OR & Multnomah County
Roseburg, OR & Douglas County
Salem, OR & Marion/Polk County
LEARN ABOUT OUR SERVICES: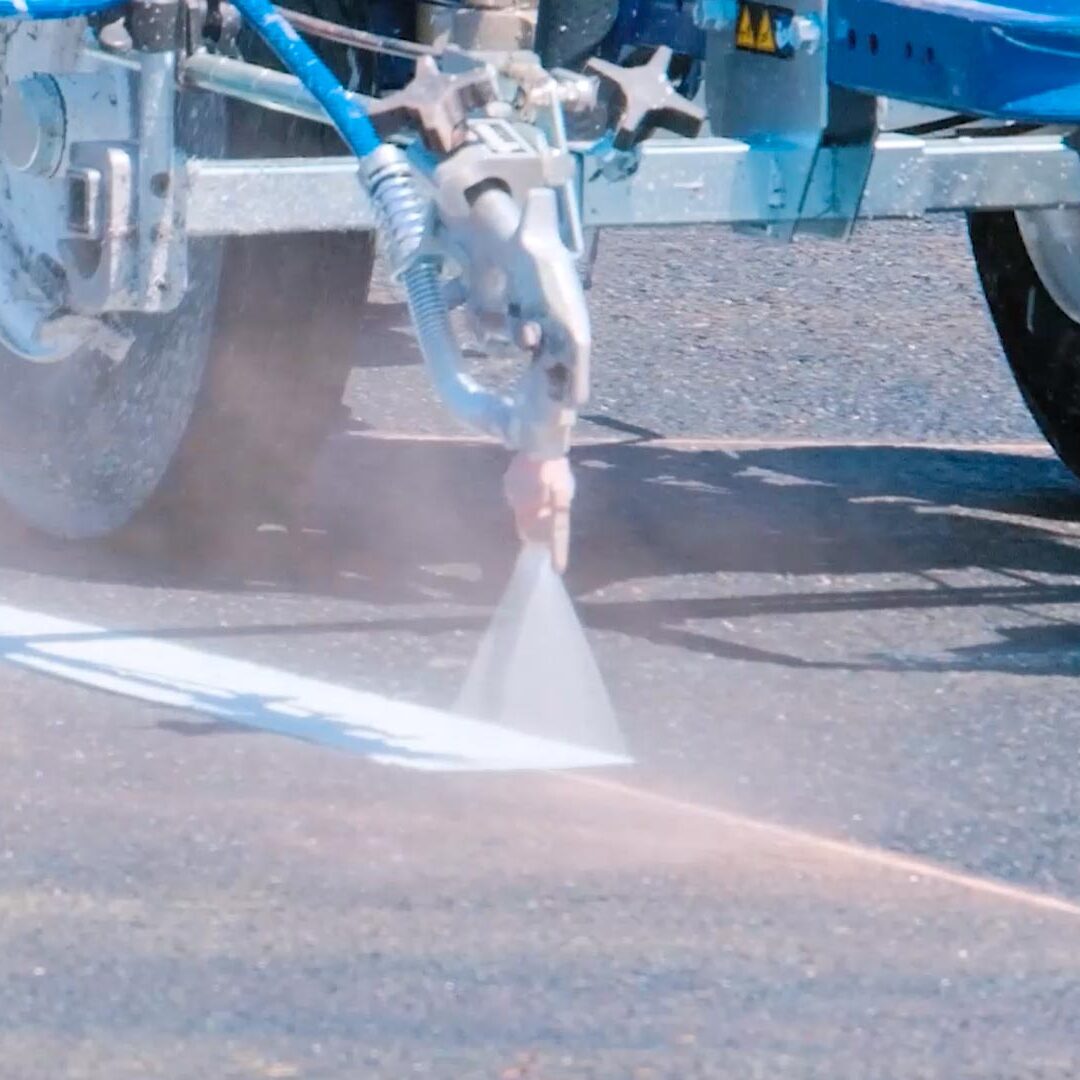 LOT STRIPING & PAINTING
We offer full lot striping and painting services.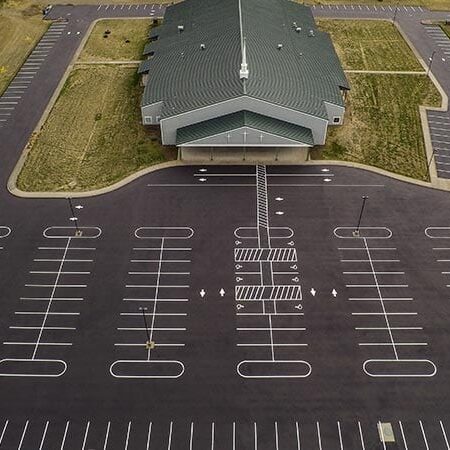 New Construction Striping & Layout
We configure layout for new and existing parking lots.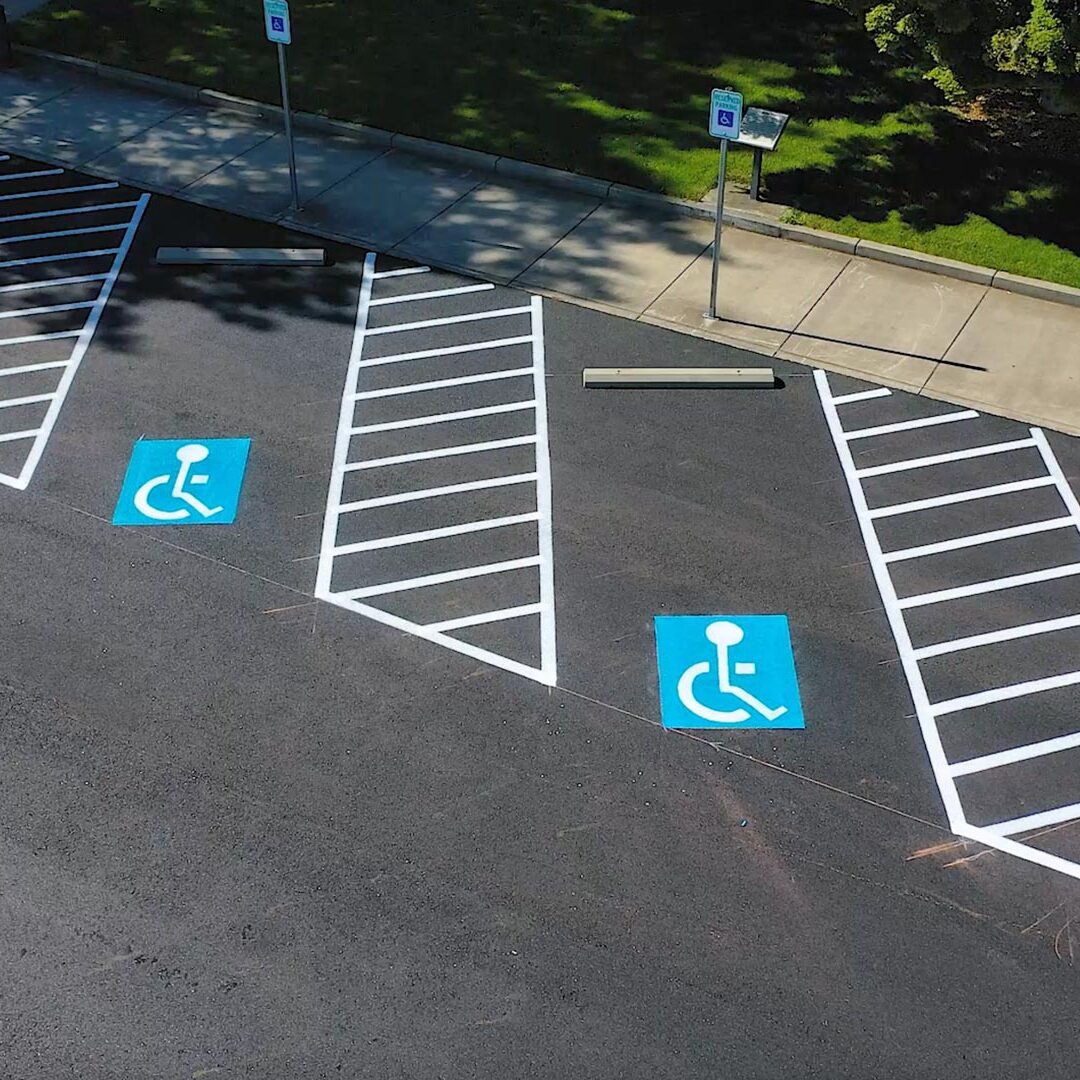 Parking Lot Signage
We provide a variety of signage and fixture options for parking lots and pathways.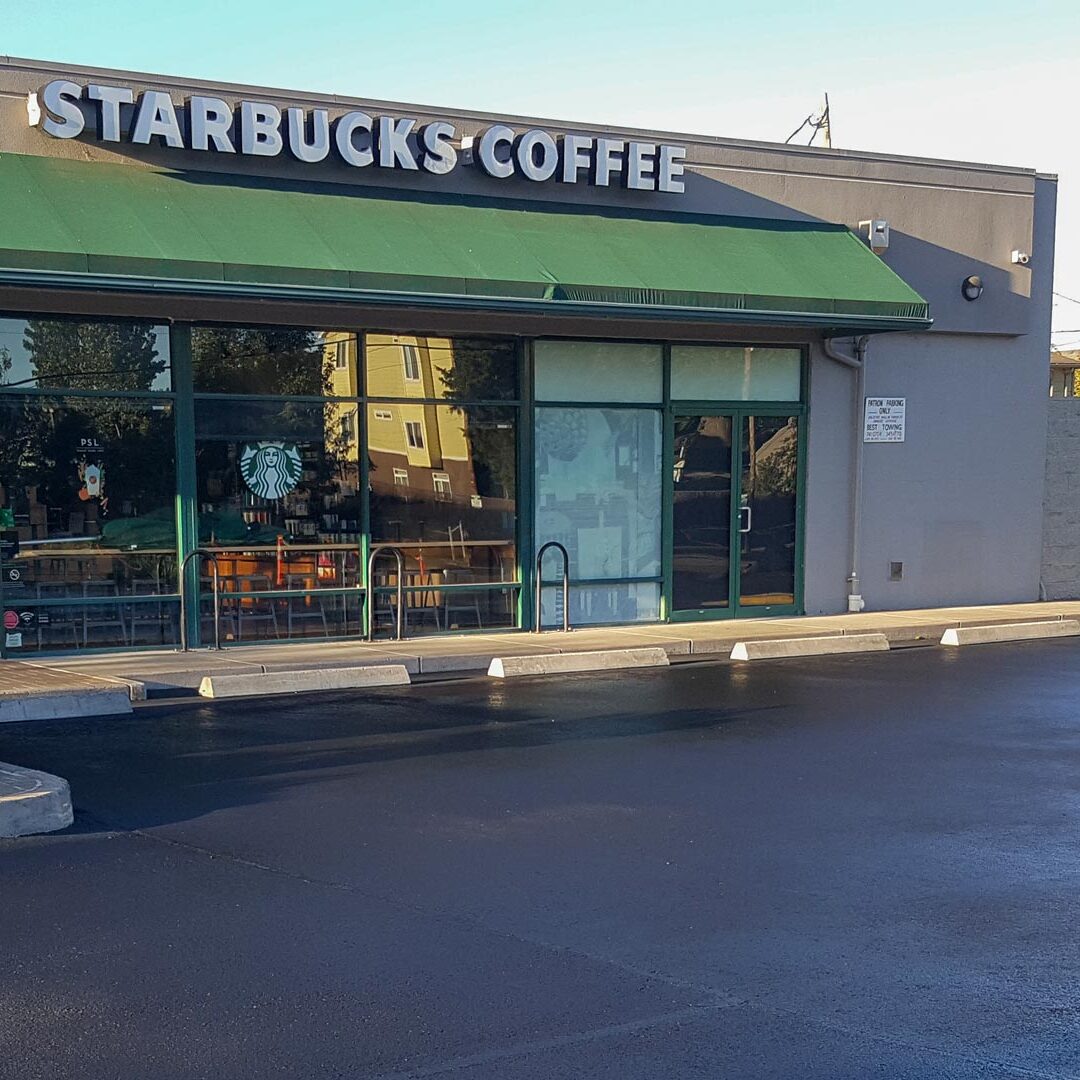 Wheel Stops
We procure and install precast concrete parking wheel stops.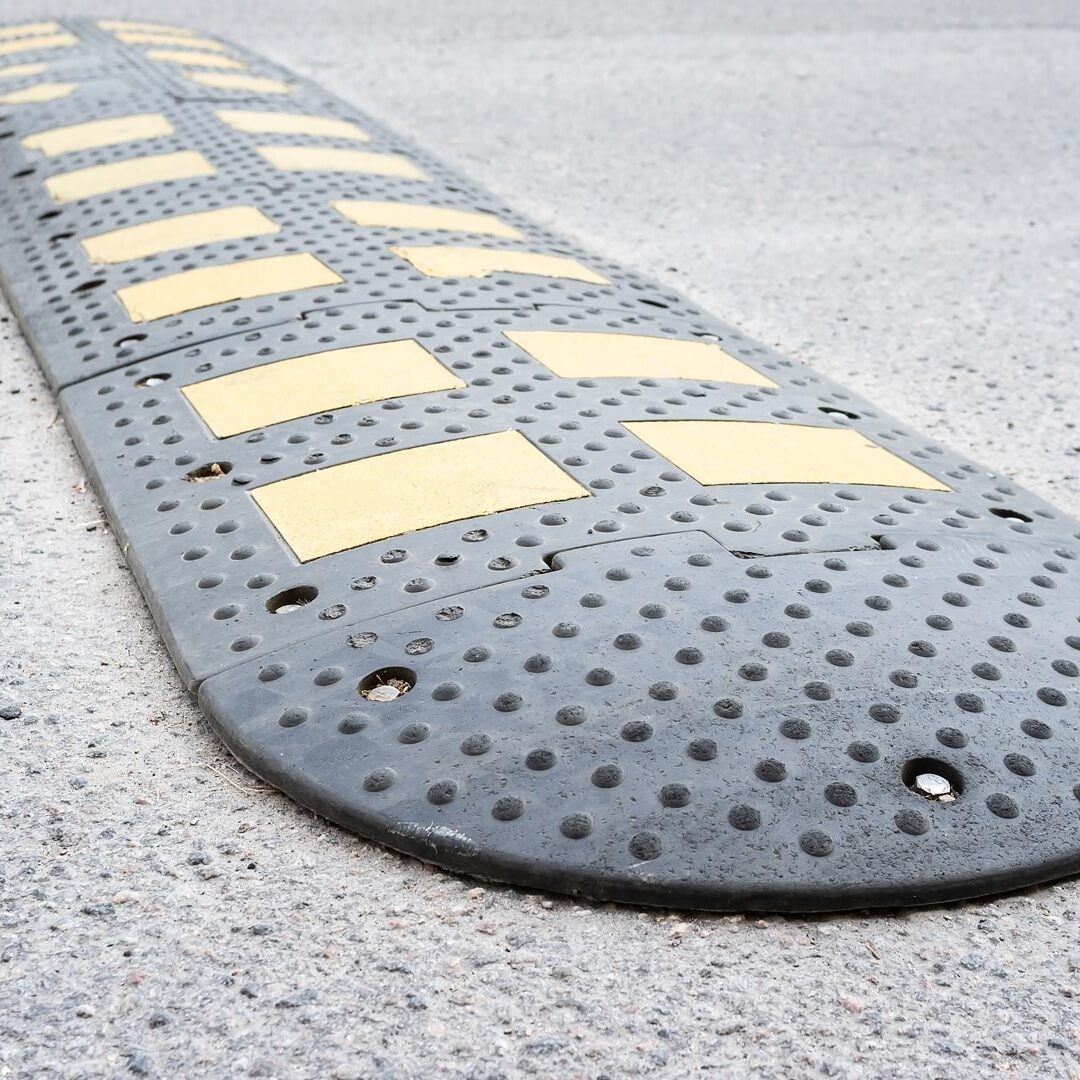 Speed Bump Installation
We provide rubber speed bumps, offered in a variety of safety colors.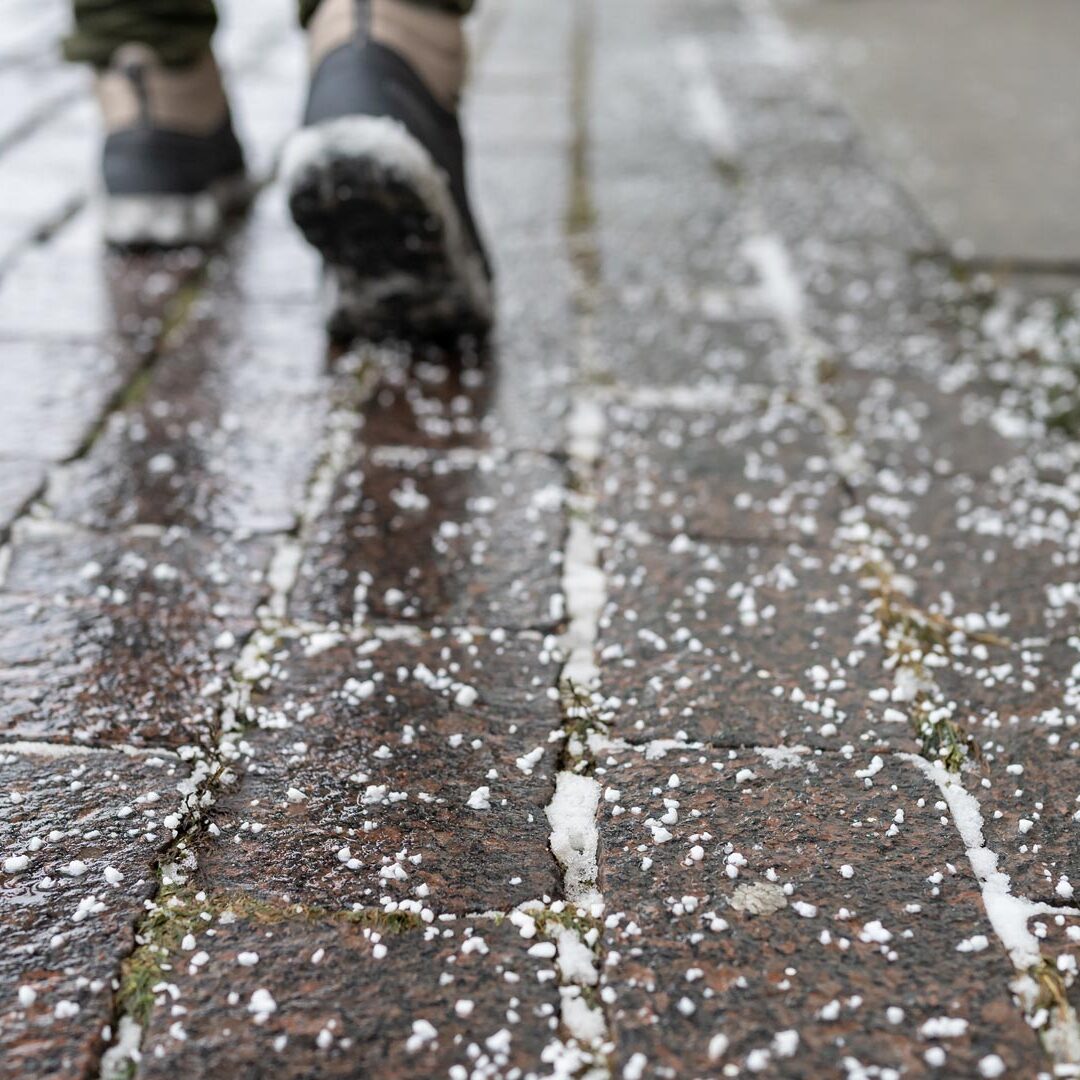 Seasonal Services
We offer de-icing services during inclement weather to keep your parking lot safe.